A suspicious package containing white powder and a threatening message was sent to Sen. Rand Paul's (R-KY) home.
The FBI and the Capitol Police are now investigating the package, a senior advisor to Paul, Sergio Gor, told Politico.
The package was delivered to Paul's home in Kentucky. It was filled with a white powder and had an image of a badly injured Paul on the outside of the envelope. The picture had a gun next to his head and the quote: "I'll finish what your neighbor started you motherf——," Fox News reports.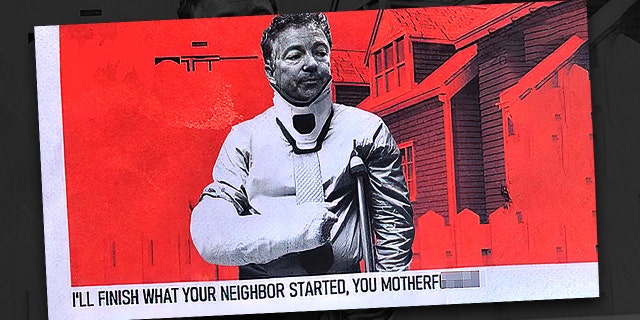 It is unclear if the Senator was at his Kentucky home when the package arrived.
How we got here: The Kentucky Senator was attacked in 2017 by his neighbor while he was working in his yard. The neighbor, Rene Boucher, broke five of Paul's ribs and pleaded guilty to attacking a member of Congress. Paul said he never saw him coming because he was wearing "sound-muting earmuffs" and Boucher tackled him from behind.
During a virtual hearing on the case, the Senator claimed he flew 10 feet in the air from the force of the attack. He said it left him with a "significant injury that I have lifelong symptoms from."
"I don't know what a night without pain is like or what a day without pain is like, so I do suffer from this. This was no routine altercation. This was no sort of face-to-face, man-to-man thing," he said.
What Paul said: "I take these threats immensely seriously. As a repeated target of violence, it is reprehensible that Twitter allows C-list celebrities to encourage violence against me and my family," tweeted Paul.
Worth noting: The Senator was referring to singer and songwriter Richard Marx who wrote this Sunday: "I'll say it again: If I ever meet Rand Paul's neighbor I'm going to hug him and buy him as many drinks as he can consume."
Last summer, Black Lives Matter activists in Washington surrounded, shouted, and yelled threats at Paul and his wife while they were returning to their hotel after former president Trump's Republican National Convention acceptance speech at the White House.
The protesters also called on him to say Breonna Taylor's name, who was fatally shot by police. The Senator introduced the Justice for Breanna Taylor Act several months later to ban no-knock warrants.
Scroll down to leave a comment and share your thoughts.