American patriots are rallying "for a statewide forensic audit of the ballots" in the 2020 election at the New Hampshire State Capitol in Concord on Friday June 11 at noon eastern.
The audit movement is on nationwide following the launch of the Republican state Senate's audit in Maricopa County, Arizona.
American patriot activists told National FIle that they are just getting started when it comes to sparking 2020 election audits in disputed states. Some of the main patriot organizers who are leading the audit effort are very optimistic that what started in Maricopa County, Arizona will now spread quickly to nine other states. Targeted states include Virginia, Pennsylvania, Georgia, Michigan, Wisconsin, Alaska, Colorado, New Hampshire, and Nevada.
Patriotic delegations from Georgia, Alaska, and Colorado visited the Maricopa County audit floor in Phoenix, Arizona this week following a visit from a Pennsylvania delegation led by State Senator Doug Mastriano, who met with President Donald Trump in Trump Tower. Insiders tell NATIONAL FILE that more states will be heading to Maricopa County.
Kandiss Taylor, Conservative Running for Governor of Georgia Against Brian Kemp, Is Confident
"There's a team going. There's three or four Republicans going to Arizona" from Georgia, Kandiss Taylor told NATIONAL FILE prior to the Georgia delegation's visit to Maricopa, which was kept quiet so as not to prevent it from happening ahead of time. Taylor noted that the pro-audit Georgia delegation is working with a very good attorney who is advising the lawmakers.
"It's going great. We've got senators willing to go at it. I've sent 2 affidavits, and we've sent thousands of affidavits to people in power to get audits in Fulton County and Chatham County, which is Savannah," Kandiss Taylor said.
Kandiss Taylor even confronted Quisling governor Brian Kemp about the audit effort. Taylor said, "I saw the governor, he said 'okay,' he said 'okay, thank you.' He was in my hometown in South Georgia."
"I certified mailed one, then I sent a second one, there have been thousands of notices sent, signed by the Georgia citizens," Taylor said. "If one senator wants to do it, then the rest can do it — that's what happened in Arizona, one of them started, and then the others fell in line. They don't want to break their oath of office. We just need one senator in each state to get the ball rolling."
"The people believe that it was stolen, and we need to do what's right," said Kandiss Taylor.
Patriot Mindy Robinson is leading the way to get a forensic audit in Nevada, where ballots were found scattered all over the place on sidewalks and elsewhere.
"Me and other patriots just dropped our sworn, notarized affidavits to serve Governor Sisolak's office a notice of maladministration and demand for a full forensic audit of the 2020 November election," Mindy Robinson said in a statement. "We are also sending out certified mail copies to the Secretary of State and all other necessary officials! The required transparency for elections was not met, and it is our right under the state constitution to receive an audit and have full accountability in our elections. The government works for us…not the other way around."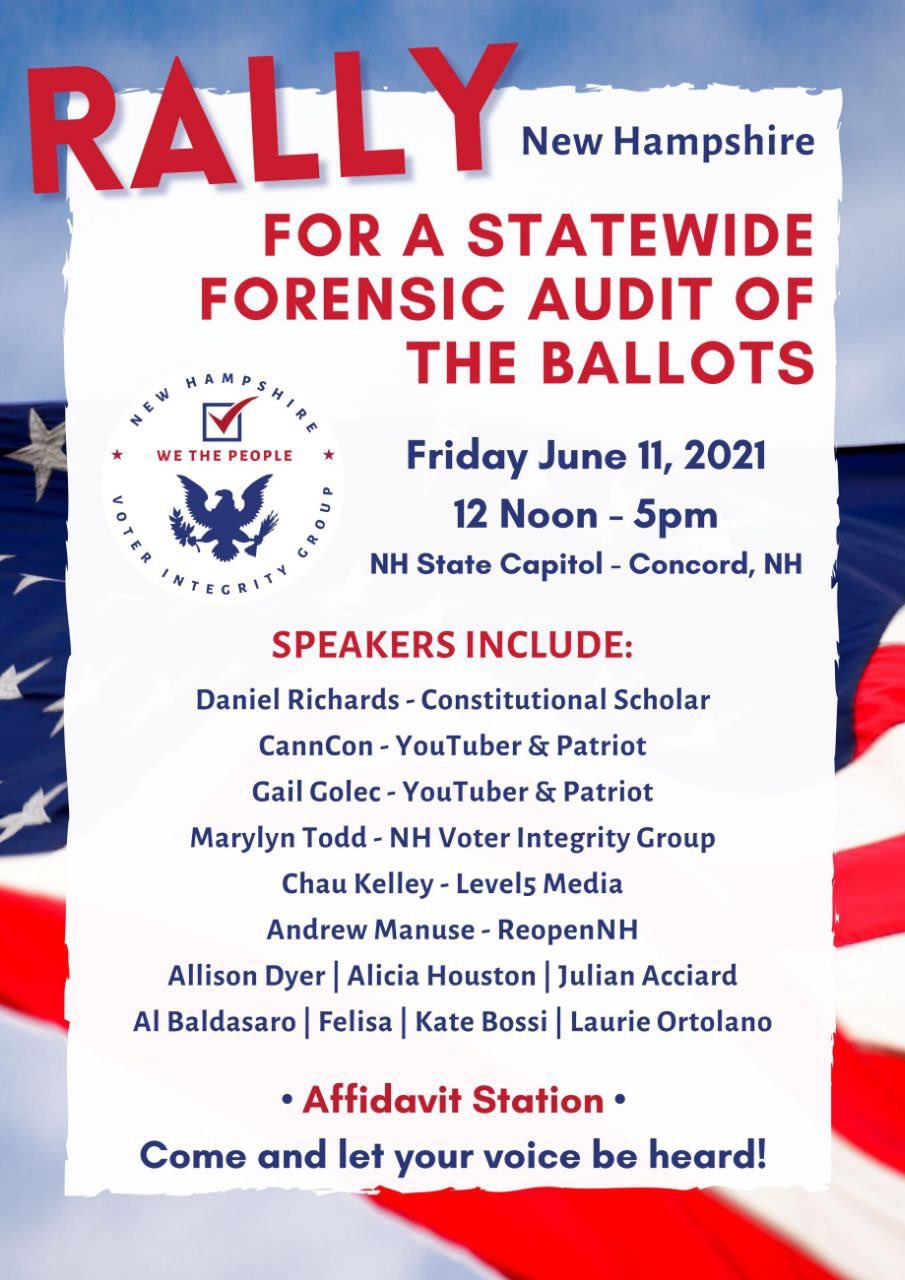 This is an excerpt from National File. 
Scroll down to leave a comment and share your thoughts.